About
We come to you!
13804 W 21st Ave.
Golden, CO 80401
Hours
8am – 5pm Weekdays
Weekends - Private Events
Your child is not transported anywhere!
Pre-school / Home-based Daycare
South Table Mountain Pre-school
5280 ECEC Applewood and Golden
maple Grove Elementary Golden
YMCA Arvada
Contact the Location directly to enroll
We also do home daycare
Established 'bus stop' locations in Lakewood and Golden that can accommodate your home-based daycare
Birthday Parties / Block Parties / Picnics
1 hour of Tumbling and Party Games for up to 15 children
Party Invitations Cards
Special Gift for the Birthday Child / Medal Awarded to Each Child
May Include AirTrack (see the photo below) for additional cost
We offer half-hour to 45-minute classes (depending on age) at a number of pre-school and daycare centers, as well as the YMCA summer youth program. Special events (parties and picnics) are generally 1.0 hour long.
We're happy to create a program specifically for the needs of your facility, and accommodating your hours and a number of students not to exceed 15 at any one time (there are only so many eyes and helping hands in and around the bus!)
Emphasis is on motor skills, tumbling, hand-eye co-ordination, and large muscle control. We teach many important skills and words that are essential to a child's development. Such skills include respecting others, waiting their turn, praising others, being rewarded for good behavior and following directions.
Tiny Tumblers is a unique and innovative way to teach tumbling and movement education to children. We bring our program to your child's facility, and provide quality instructional tumbling and movement education for a full thirty minutes. Classes are taught at the preschool or daycare unless you come to the bus stop.
We utilize a variety of preschool fun shaped mats and customizable layouts. Our colorful equipment is designed to teach and excite students while learning the fundamentals of gymnastics as well as improve their athletic abilities including coordination and self-confidence.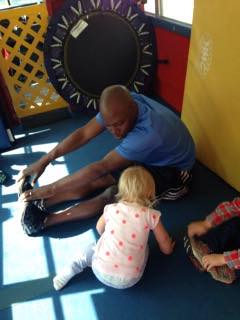 We begin and end every session with stretching. a good warm up and cool down is always important for safety
Our climbing and rock walls encourage improved coordination, balance, patience and teamwork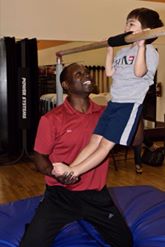 The High bar encourages confidence, strength, and agility, and focus on form and stamina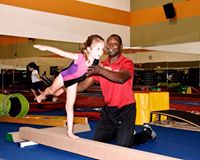 A single long or up to three short balance beams encourage confidence, poise, and new movements like jumping and dipping, as well as focus on form and attitude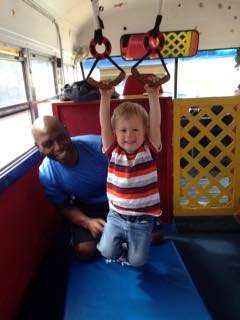 We offer more opportunities for strength and fun. Students learn the PATIENCE of waiting their turn as well as confidence and just plain fun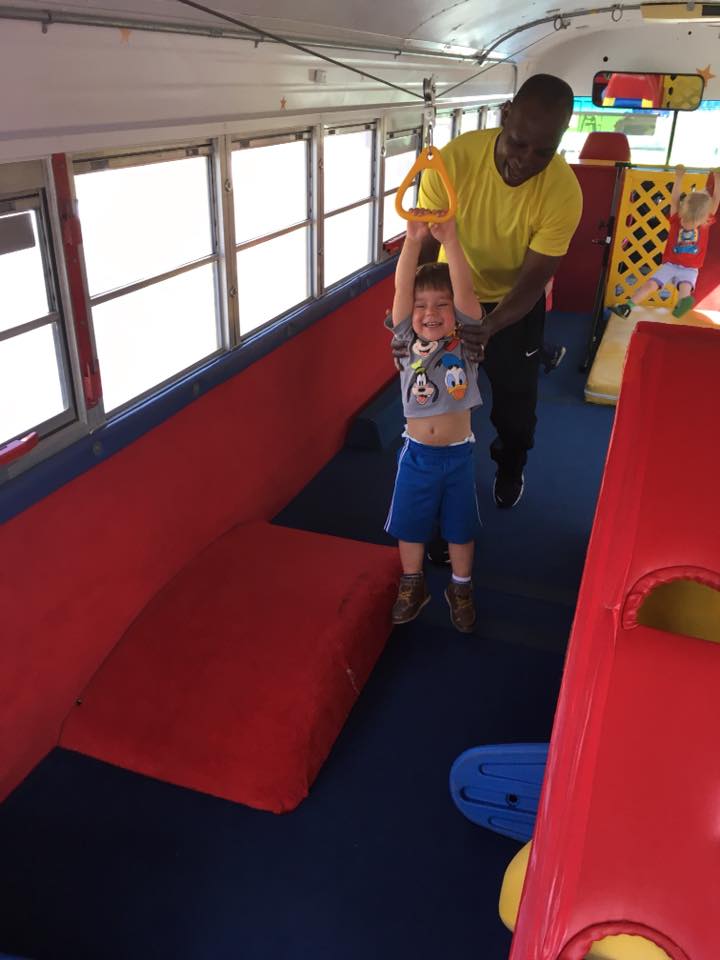 Everyone's Favorite - Zipline!
The zipline is another opportunity for fun and speed. Students learn patience here as well while they wait their turn
We can bring the Air Track along for parties and picnics